Architecture&Design Studio | Individual w

ork
Danish Institute For Study Abroad, Spring 2016
Location: Højbro Plads, Copenhagen, Denmark
Design Prompt:
​
The main design challenge is to create a singular civic pavilion, which will:
Serve as a 'hub' and 'signal' for Cph ADD and innovative Danish design in general; a place where locals and tourists can come to gather information on the day-to-day design events being held around the city.

Serve as a civic meeting point; a place where locals and tourists can meet at the start of guided tours, as well as a place to meet-up for more informal design rendezvous amongst friends and other design enthusiasts.

Serve as a showcase for young design talents. (One new talent will be showcased each day of the festival)

The pavilion itself must fit within a volume of no more than 6x6x6 meters
Design Concept:
​
The cylinder pavilion opens with 6 rotating panels during the sunny days and the panels are closed at night for security. The closed pavilion sits within 6mx6mx6m.​
​
​Expansion of space for larger gathering and a spectrum of design work

Dynamic Circulations in a busy public plaza

Flexible for move and stay, a space serves different experiences
​
Outer side of the panels serve as benches for sitting
Inner side serves as platform to display exhibitions
​
I tried to break the spatial constrains and invent a smart way of using the space that also fits the context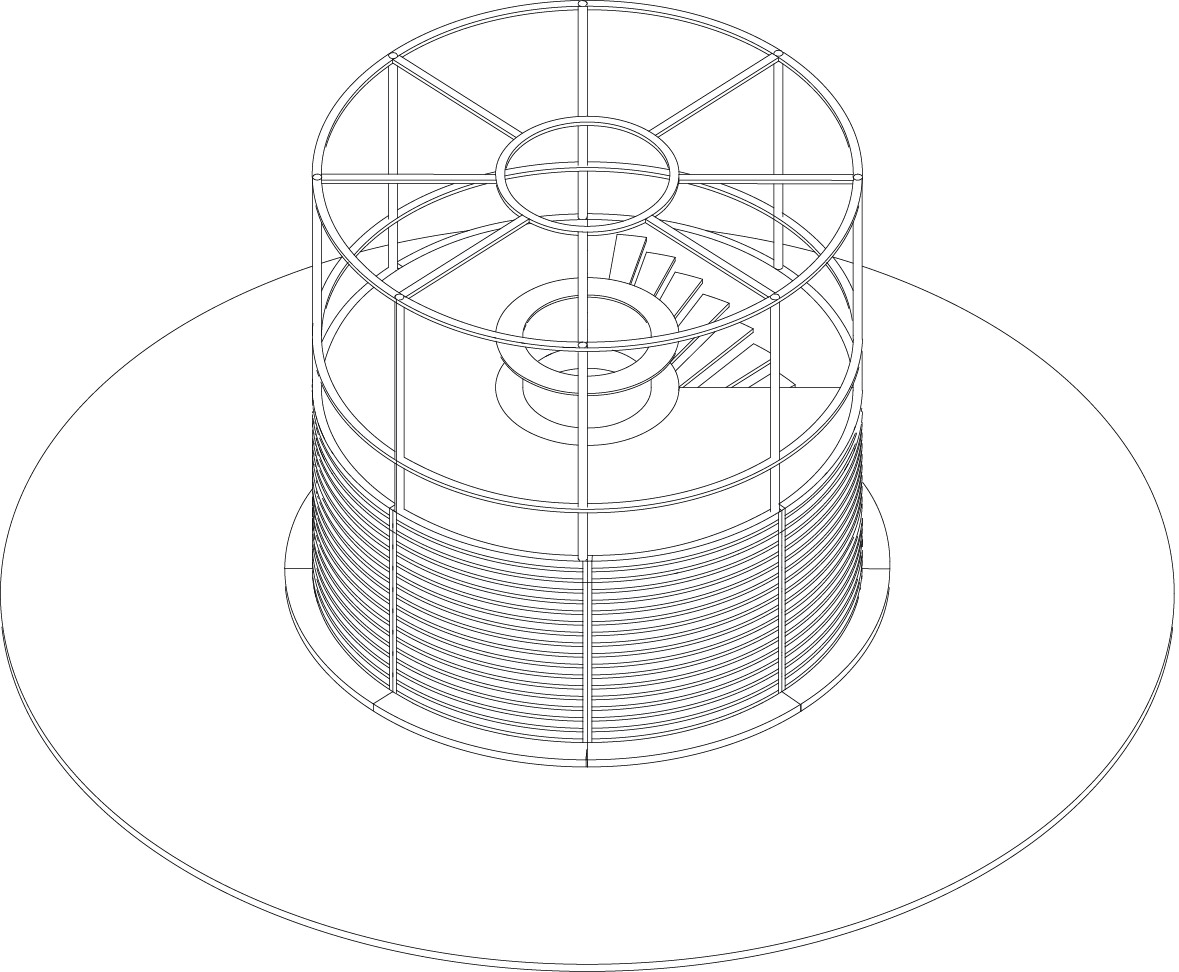 ​
A platform that gathers design enthusiasts
Top View Section 1:50
​
Inner side panels: Exhibition Platform
​
Outer side panels:Benches for sitting
​
1. Central front entrancewith with daily events infomation
2. Noon time, view from the stairs on the first floor
3. View from the east side
4. A kid and mom looking at the toys exhibition hanging in the space under stairs
5. Second Floor: A viewing platform and a central round table for collective discussion and small workshops
​
Architecture Detailing & Sustainability